I was recommended to this site by another site for the wealth of single carb knowledge here. Unfortunately Im pretty far into the process already and reading some things here that worry me a bit.
So long story short early this year I bought a single carb manifold and carb locally, the manifold is the one I will be attempting to use and the carb was a new EMPI that had dismal results. I shelved the project, got it rideable with the stock carbs and put quite a few thousand miles on this summer. My carbs have seen better days like most, and are part JB weld and a lot of RTV at this point, combined with some runability issues I decided to revisit the single carb.
After much (but apparently not enough) research I pulled the trigger on the 32dft from Langdon, he stressed the idea of heating the intake which I have started the modifications for, now seeing the ideas on here Im not sure if mine will work sufficiently. So could I get some feedback on my plans I have going?
Adapter for the Solex manifold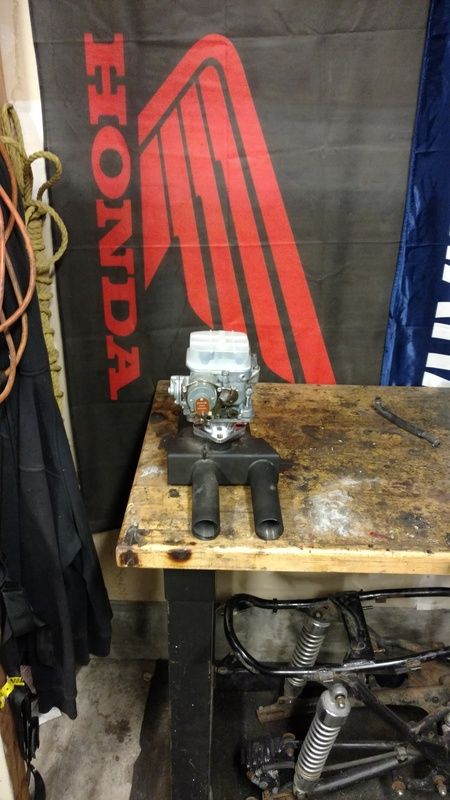 Heating "grid" which is JB welded to the bottom of the manifold which I sanded to bare metal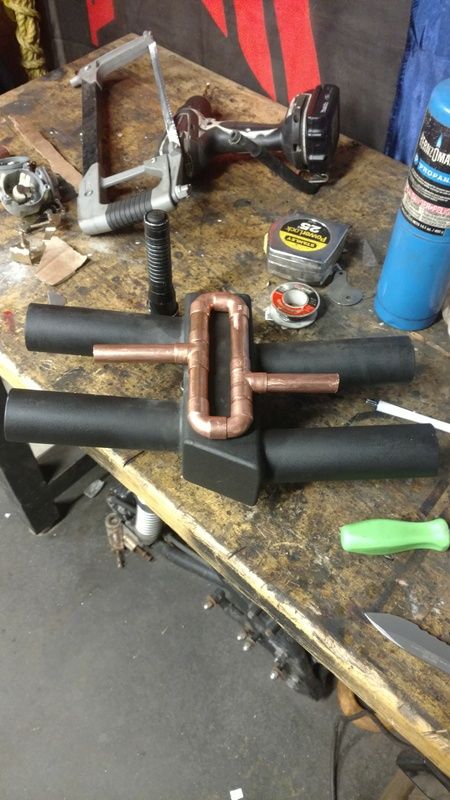 Heat wrapped, will be sprayed with black VHT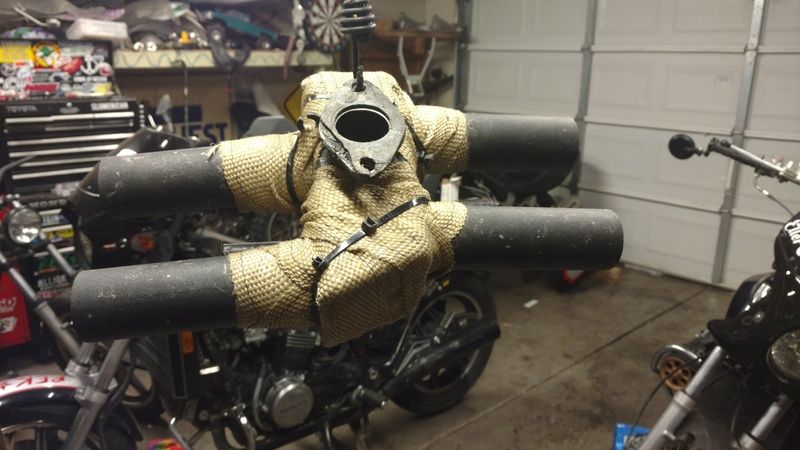 Coolant coming from the crossovers, not sure if I thought this through but the elbows are cheap if it doesnt work out