You could T inbetween the regulator and oiler, and add a disconnect there. That way you could connect a new clean hose for anything you don't want oiled, like an air gun when cleaning a carb for example.

That's kinda sorta what I have on my set-up l at the shop. My inlet is on the back side of the regulator. On the right side I have a water trap, and then an oiler with a quick connect, and that goes to the hose I use for my impacts. On the left side, coming out of the regulator is another water trap and quick connect hose, and that hose is used strictly for an air blower.
My compressor at the house only has a water trap coming right off of the compressor...no oiler. I don't use the impacts & stuff at home enough to warrant needing an oiler...I'll just dump a few drops in every onced and a while, and I'm good to go. So....unless you plan on using your impacts/air tools constantly at home, I wouldn't even bother with an oiler, but a water trap is an absolute gotta have. While yer at it, get an automatic drain for the bottom of the compressor, or a drain with a cable on it that can be pulled on the drain the water out of the tank regularly.
They also make small, in-line oilers you can attach to your air tool, or simply connect to the outlet of your air hose.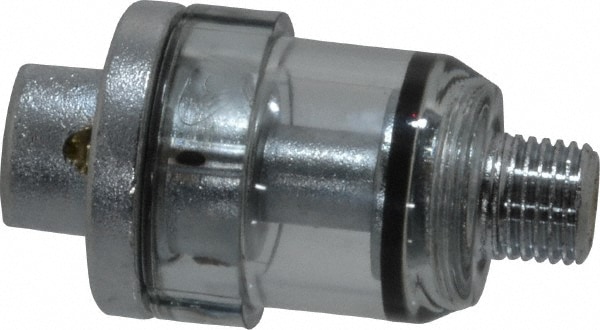 _________________________________
I know the voices aren't real...but they have some really cool ideas
Joel Adams
1981 GL1100 GoldWing Interstate
1996 GL1500 GoldWing Interstate